We have just spent the weekend filming at a private medical facility to capture cutting edge keyhole surgery techniques.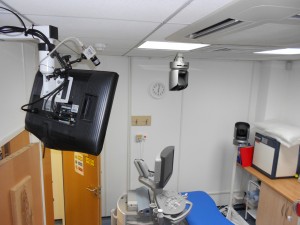 We used three remotely controlled Sony BRC-H700 robotic cameras and a Toshiba IK-HD1 minicam, recording to three NanoFlash  recorders.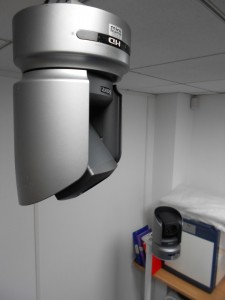 There was limited space in the operating room, so minicams installed bespoke ceiling mounts for two of the Sony BRC-H700 cameras, with the third robotic camera being mounted on a compact floor stand.
The floor mounted camera provided coverage of the Surgeon, offering suitable eye-line shots and alternative close ups of his hands. This combined with the ceiling mounted cameras gave superb access for detailed shots of the procedures happening below.
The final camera, a Toshiba IK-HD1, was cheekily mounted on an existing monitor, to offer an excellent geography shot of the room layout and staff positioning below.   Just goes to show that we can mount cameras anywhere!
A live RGB feed was taken from the Ultrasound machine and converted to an HD-SDI signal using a TVOne scaler. If anyone wants live HD images recorded from any medical equipment, please let us know, as we have become masters at this process!!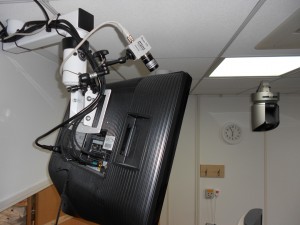 We setup a small gallery upstairs, with all cables being run unobtrusively  through various false ceilings and piping ducts. Everything was recorded in glorious HD on the NanoFlash recorders at 50Mbps (Long GOP), using  a multi-viewer processor and large HD  LCD screen to view all camera feeds simultaneously.