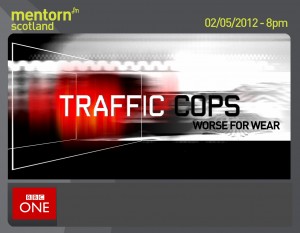 Traffic Cops latest series has its first airing tomorrow night at 8pm on BBC1!
Last summer saw minicams provide 5 in-car HD minicam systems to Mentorn Media, for the highly successful filming of their latest series of Traffic Cops: Worse for wear.
Using the outstanding Toshiba IK-HD1 camera and custom system housings, minicams supported 10 flawless weeks of continuous filming, capturing all the in-car footage with combined audio.
Using specially designed high capacity battery systems, the crews were able to film for up to 9hrs a day without having to worry about losing power! This combined with other key system features resulted in a highly stable and fault free filming platform.